PyroVault Lighter Armor by Thyrm™ (Choose Color)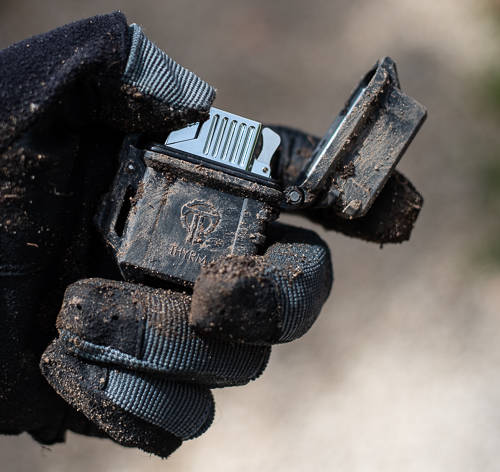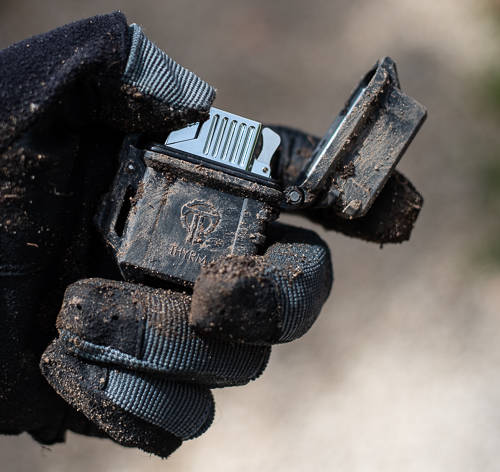 PyroVault Lighter Armor by Thyrm™ (Choose Color)
Up-armor your classic lighter with a sealed enclosure, webbing clip, and sure-grip surfaces. Finally, your favorite lighter can keep up with you wherever you go.
Housing accepts standard Zippo-style lighter inserts including both fluid and butane torch models
Designed and manufactured in the USA.
Note: a few butane, non-torch inserts use a spring-loaded cam to open the fuel valve. Because the PyroVault uses its own high strength opening springs instead, these inserts are not compatible.
The Pyrovault's o-ring seal provides a high level of protection from water, dust, and dirt; however, it is not dive-rated or suitable for prolonged submersion.
ZIPPO LIGHTER NOT INCLUDED
O-ring seal keeps the elements out and minimizes evaporation

Low-profile MOLLE/PALS webbing clip

Spring loaded cap for one-handed operation

Made of rugged, heat-resistant reinforced polymer